Throughout its 20 year history, TASkeno has provided support for a number of different sporting clubs and local community causes across the state – but we want to do more.
Network Gaming is committed to giving back to the communities in which we do business, which is why we established the TASkeno Community Fund.
This state-wide initiative is designed to help Tasmanian clubs, volunteer groups and community organisations achieve their goals.
Some of the initiatives we have supported are the Battlescars Foundation, Blessington Fire Brigade, Georges Bay Dragon Boat Club, Pittwater Neighbourhood House, Seconds Count and the Swansea SES.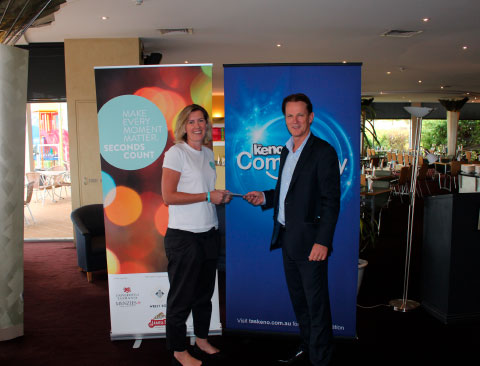 Mike Davey from Network Gaming presenting Kim Upton from Seconds Count with a $2000 Community Support sponsorship package.
Seconds Count is a volunteer organisation helping to raise awareness of Metastatic breast cancer (also known as secondary breast cancer).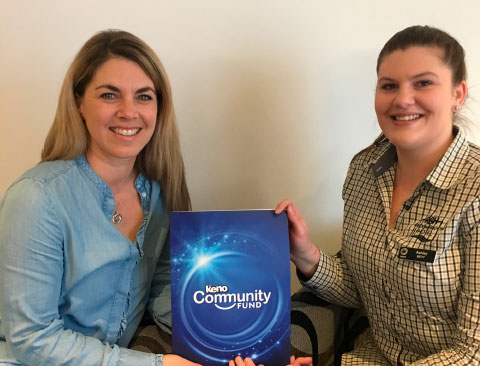 Anna Fraser from Network Gaming presenting Ashley McCartney from the Risdon Brook Hotel with a $2000 Community Support sponsorship package to help a local schools breakfast club.
The Local Schools Breakfast Club is the great work of community members who provide breakfast for local school children.